Yeager Vision Care prides itself on keeping our in-office technology as up-to-date and state of the art as possible. We want to make sure our team takes care of your eyes the best way we can!
Daytona Retinal Imaging
The Daytona is the latest advancement in retinal imaging from Optos.  It provides our doctors with an ultra wide picture of the inside of the eye to detect various conditions that may threaten vision.  The most common conditions it is able to detect include diabetic bleeding, retinal tears and macular degeneration.  This device is used in conjunction with a dilated examination by one of our doctors to provide the best possible vision care for you and your family.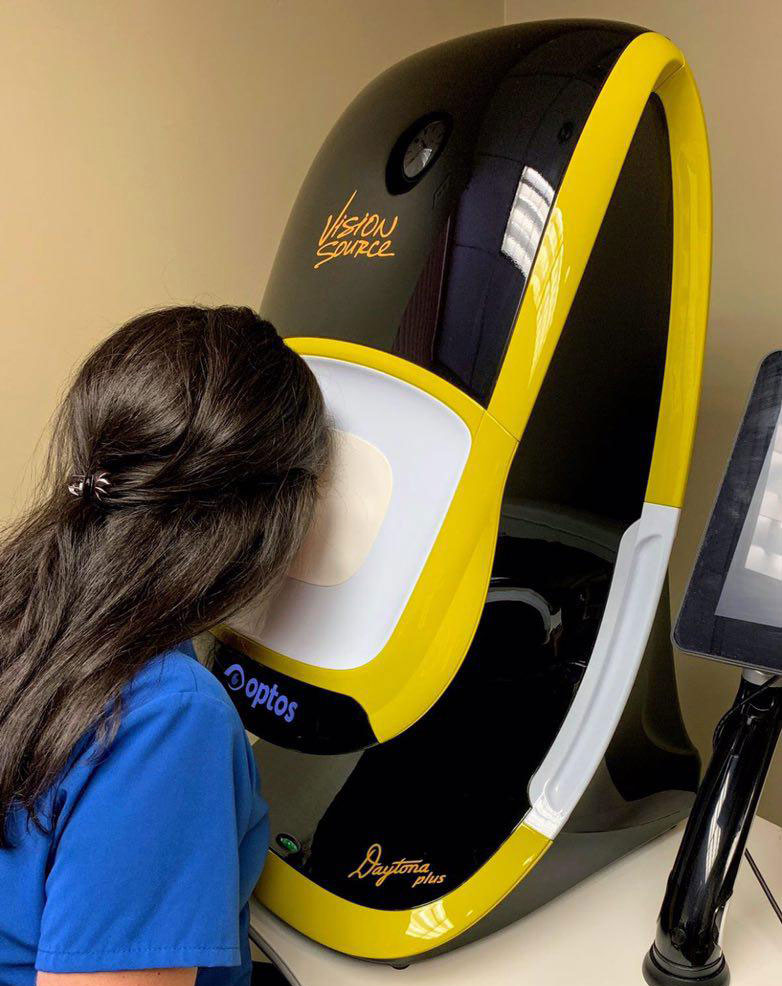 Zeiss Cirrus Optical Coherence Tomography
This "OCT" device was developed by Zeiss, the world's leading technology company.  This incredible device uses light waves to scan the structures inside the eye and provide microscopic structural changes happening to the cells inside the tissues of the eye.  This technology assists our doctors in providing state-of-the-art care for our patients suffering from glaucoma, macular degeneration and diabetic eye disease.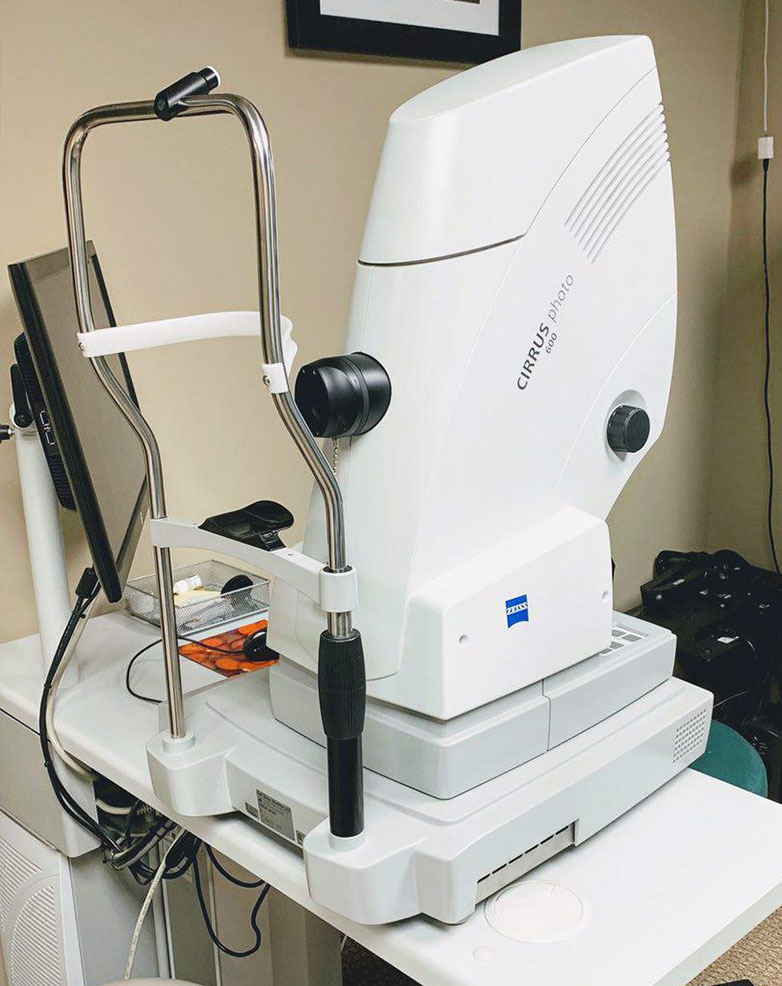 Marco EPIC Refraction System
This high tech refraction system combines three different technologies into one sleek design that provides more accurate glasses prescriptions, enhanced patient comfort and more enjoyable patient experience.  All of our patients receive a precise diagnosis using this latest technology and a personalized review and confirmation of all data by our doctors.